Welcome to the 6th Neuropsychiatric Drug Development Summit
The Definitive Industry Forum for Spearheading Non-Psychedelic & Psychedelic R&D
2023 is booming with novel psychiatric R&D and the promise of precision medicine for neuropsychiatric patients. Pipelines are gaining momentum, with notable approvals on the horizon, as unmet needs in PTSD, bipolar, anxiety, schizophrenia, depression, and ADHD become greater and greater. There is, therefore, a huge deal of novel and promising research to be discussed this October at the 6th Neuropsychiatric Drug Development Summit.
With discovery, preclinical, translational, and clinical scientists from the likes of Biogen, Otsuka, AbbVie, Genentech, Lundbeck, Delix Therapeutics, Atai, Gilgamesh, and Cerevel Therapeutics, don't miss the field's favorite conference, specifically dedicated to biopharma's most pressing challenges of de-risking the translational gap and advancing transformative neuropsychiatric candidates through the clinic.
2023 Expert Speaker Faculty:
Head of AbbVie Ventures
Abbvie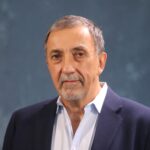 Head of Research & Development
Delix Therapeutics
Medical Science Liaison
MAPS Public Benefit Corp.
Lead Clinical Scientist, Psychiatry
Genentech
Senior Director - Neuroscience & Global Development Team Leader Clinical Development
Otsuka
Previous Attending Companies Include:

"This summit provides a comprehensive and timely overview of the state of neuropsychiatric drug development. It is also an ideal forum for stakeholders in biotech, pharma, and academia to network."
Darrick Balu, Director, Drug Discovery, Entheos